Dental Veneers in Mundaring
Complete your wish list and get a perfect smile with our dental veneer procedures today. With healthy white smiles, you can be the best version of yourself once more!
Get the smile you've always wanted With Dental Veneers
A healthy and stunning smile is essential for looking and feeling your best. But if you have teeth imperfections, you may feel like you can't smile widely or laugh without feeling self-conscious.
Dental veneers might be an ideal option to achieve the look you desire. They are a popular choice for people with chipped teeth, a gap between teeth, or misshapen teeth. 
At Mundaring Dental & Implant Centre, we offer a variety of dental veneer options to choose from so that you can find the perfect fit for your needs and lifestyle. Dental veneers are ultra-thin shells that are bonded to the front of your teeth. They are made from durable materials, such as porcelain or ceramic, and can last for many years with proper care. With the right treatment plan, we can give you the confidence to flaunt your beautiful smile.
Common problems that may benefit from veneers
How often do you wish your smile was brighter? Whiten teeth quickly and effectively with our excellent dental veneer procedure. We will make sure that anyone who sees the results of this treatment won't be able to resist smiling all day long!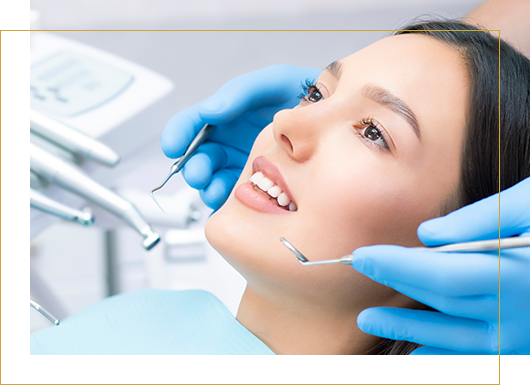 Gapped Teeth: With our dental veneers, you can cover the gaps between your teeth to attain a dazzling smile. By making them look like they're the same size and shape, they blend together seamlessly without any visible signs of work on either side!
Chips and Cracks: Years of living can take their toll and make you appear years older; enamel deterioration exposes the teeth to cracks, resulting in a far less attractive smile with holes from decay. At our modern facility, we can hide sharp edges on your teeth while also protecting them from further harm with dental veneers.
Stained Teeth: Are you noticing a change in the colour of your teeth? If so, throw all your worries out! With our dental veneer treatment, we can restore your teeth to their natural brilliance.
Uneven, Misshapen Teeth: If you want your teeth to be as perfect as possible, white and bright for years, dental veneers are an excellent way to achieve this goal. With our professional help, we can make your teeth even along with any odd shapes, go away forever!
Slightly Crooked Teeth: Don't let your teeth be the reason you haven't gotten ahead in life. With our friendly team's help, crooked teeth can become straight and aligned in just one procedure.
Tooth Sensitivity: Veneers provide a layer of protection for your teeth to prevent the discomfort of tooth sensitivity and protect the front two-thirds of your teeth where the enamel is lacking. If you want healthier gums that are less sensitive to hot or cold foods, then our veneer options may be right up your alley.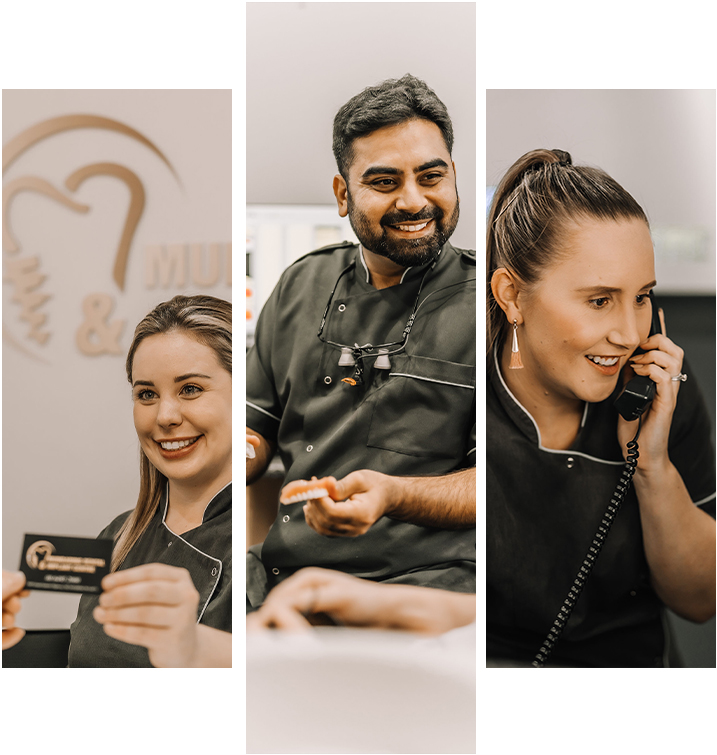 Why choose
Mundaring dental
& implant centre
We listen to your concerns for your smile, and dental health. We help make your treatment choices in simple, and non judgemental way, and deliver your chosen treatment with a fast, efficient, and caring touch.

Convenient Quality Dental Care
With over 50 years of combined experience, our team of professionals continues to provide high-quality dental services, from general dentistry and dental implant services to restorative and cosmetic dentistry.

A Compassionate Team Utilizing Modern Technology:
Mundaring Dental & Implant Centre offers the latest dental implant technology and techniques to provide you with the best possible results. Our state-of-the-art equipment makes your dental implant experience as easy and stress-free as possible.

Easily Accessible
Mundaring Dental & Implant Centre is proud to offer flexible payment plan options to make sure that everyone receives the dental care they need.

Same-day Dentistry and Fast Turn Around Time
Mundaring Dental & Implant Centre offers same-day service for various dental treatments, including dental crowns. You can get high-quality dental care and more natural-looking crowns in just one visit!