Clear Aligners in Mundaring
An amazing smile you'll love in less time with less pain. Clear aligners at Mundaring Dental & Implant Centre offer a comfortable, convenient alternative to braces—perfect treatment for adults and teens!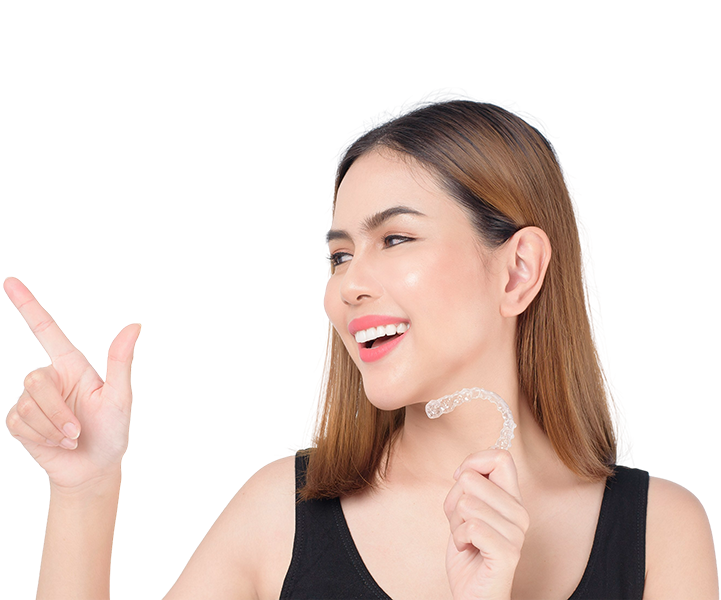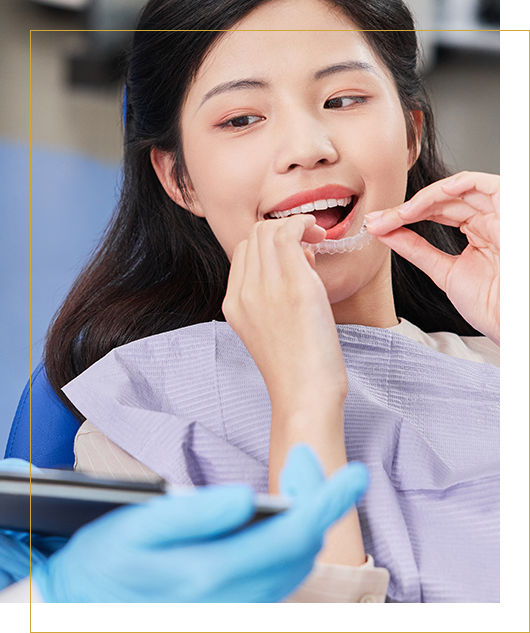 Clear aligners are the perfect alternative to traditional braces
You want to straighten your crooked teeth but don't want the hassle or embarrassment of traditional braces.
Traditional braces are an effective way to adjust misaligned or crooked teeth. Even so, they can be uncomfortable and make it difficult to eat the foods you love. In addition, traditional braces are a major commitment—you have to wear them for at least two years, and they can be very noticeable.
Clear aligners are the perfect alternative option for people who want straighter teeth without all the fuss of conventional braces. Clear custom aligners are removable orthodontic appliances, so you can take them out when you eat or brush your teeth. They are made from a strong plastic material and are customized to fit your mouth. Clear aligners control tooth movement with a gradual force, but without the use of metal wires or brackets. And since they're virtually invisible, without noticeable metal brackets and wires, no one will even know that you're wearing them. Our Mundaring Dental & Implant Centre team will work with you to create a custom treatment plan that meets your needs and fits comfortably into your lifestyle.
Reasons Why You Would Need Clear Aligners
Clear aligners for teeth are comfortable, easy-to-use and can be removed for eating or drinking. They are a great alternative to traditional metal braces for the following orthodontic issues: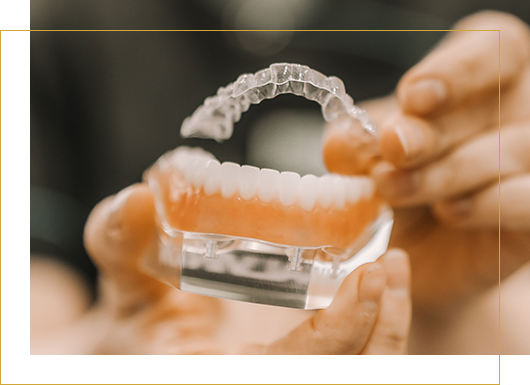 Crowded Teeth: Plaque and tartar can build up due to crowding, leading to tooth decay and periodontal disease. Mundaring Dental & Implant Centre offers clear custom aligners as a way to space out your crowded teeth so they are in their proper positions.
Gapped Teeth: Having too much space between your teeth can lead to food becoming stuck between your teeth and gums, causing pain or gum disease. Clear aligners gradually move your teeth to close the gaps between your teeth.
Underbite: An underbite can cause your teeth to wear away more quickly and make it difficult for you to speak clearly. By using clear aligners, your lower jaw can be shifted so that it sits behind your front teeth.
Overbite:
Having an overbite can cause uneven wear on the top front teeth, leaving them vulnerable to injury, as well as jaw alignment problems that cause pain. Mundaring Dental & Implant Centre offers discreet and comfortable
clear aligners
for overbite treatment.
Crossbite: A crossbite may lead to chipping and wearing down of your teeth, as well as receding gums. Clear aligners can move incorrectly positioned teeth into the right place.
Open Bite: There are several problems associated with an open bite, such as jaw pain and temporomandibular joint (TMJ) disorder. By using clear aligners, we can move your lower and upper teeth into the correct position so they can close properly.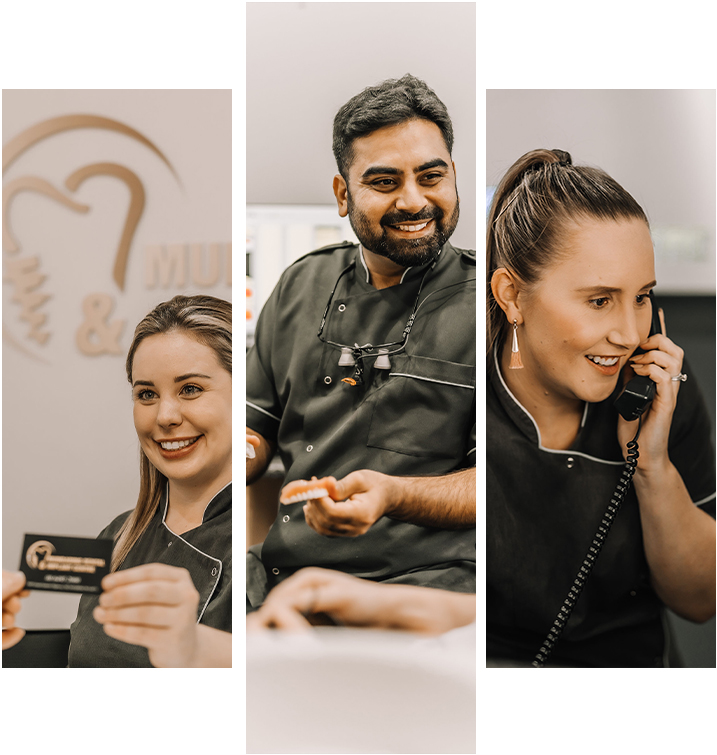 Why choose
Mundaring dental
& implant centre
We listen to your concerns for your smile, and dental health. We help make your treatment choices in simple, and non judgemental way, and deliver your chosen treatment with a fast, efficient, and caring touch.

Convenient Quality Dental Care
With over 50 years of combined experience, our team of professionals continues to provide high-quality dental services, from general dentistry and dental implant services to restorative and cosmetic dentistry.

A Compassionate Team Utilizing Modern Technology:
Mundaring Dental & Implant Centre offers the latest dental implant technology and techniques to provide you with the best possible results. Our state-of-the-art equipment makes your dental implant experience as easy and stress-free as possible.

Easily Accessible
Mundaring Dental & Implant Centre is proud to offer flexible payment plan options to make sure that everyone receives the dental care they need.

Same-day Dentistry and Fast Turn Around Time
Mundaring Dental & Implant Centre offers same-day service for various dental treatments, including dental crowns. You can get high-quality dental care and more natural-looking crowns in just one visit!