Chipped Tooth In Mundaring
Mundaring Dental and Implant Centre offers a range of services to help you feel confident again. We'll have your chipped tooth repaired in no time!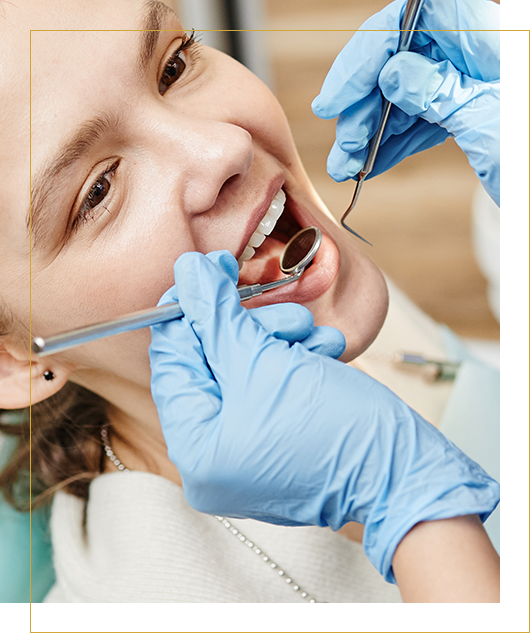 Don't let a chipped tooth ruin your smile
Chipped teeth can cause pain and discomfort, as well as embarrassment.
A chip in your tooth can result from trauma or excessive wear and tear. Tooth surfaces become jagged, which can be painful and unsightly. Chipped enamel should not cause any discomfort. If the chip exposes the nerve inside the tooth, it can be painful. 
If you have a chipped tooth, it's essential to see a dentist as soon as possible. The sooner the problem is addressed, the easier and less expensive it will be to manage. Different dental procedures are available for chipped teeth, based on their severity, location, and symptoms.  At Mundaring Dental & Implant Centre, we offer a variety of dental treatments for chipped teeth, including dental bonding, veneers, and crowns. We use the latest dental technologies and materials, so you can rest assured that your smile will look great and feel comfortable again.
What Causes Chipped Teeth?
If you ever chip a tooth, contact Mundaring Dental & Implant Centre. A chipped tooth is a common problem caused by many different things.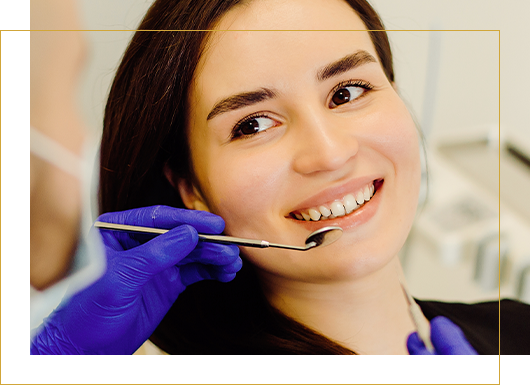 Biting Down on Hard Foods: If you chip your tooth from biting down on something hard, don't panic! If your tooth has been chipped, you can trust Mundaring Dental & Implant Centre to give you high-quality treatment at a reasonable price.
Accidents: Mundaring Dental & Implant Centre offers treatments for all kinds of dental injuries, from falls to vehicular accidents. We can assess the damage to your chipped tooth and determine the most appropriate treatment for you.
Bruxism: If you grind your teeth, you increase your chances of chipping them. For chipped teeth caused by grinding, Mundaring Dental & Implant Centre offers emergency dental care in Perth.
Contact Sports:
It only takes one blow to chip a tooth if you're playing contact sports without a mouthguard. Mundaring Dental & Implant Centre offers dental treatments for chipped teeth, such as dental veneers,
root canal therapy
, and extractions.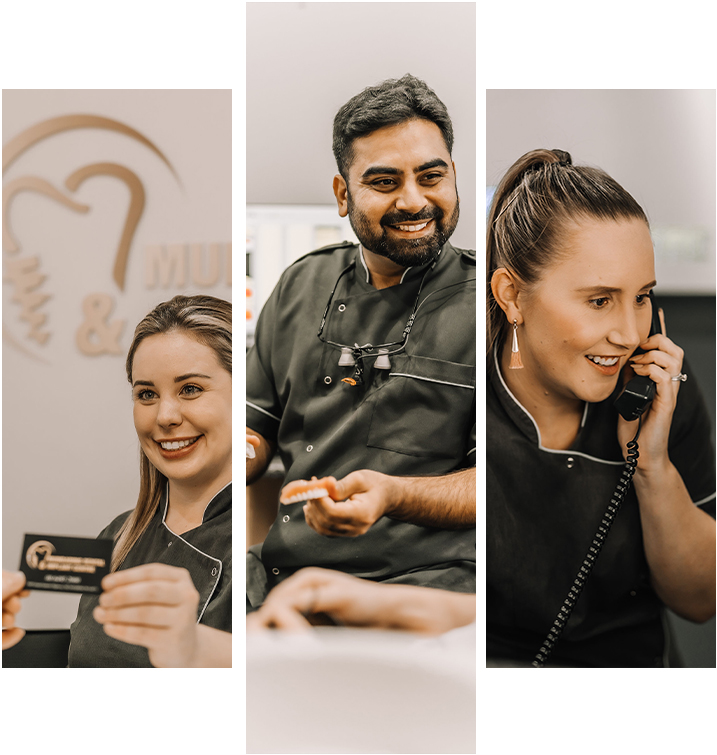 Why choose
Mundaring dental
& implant centre
We listen to your concerns for your smile, and dental health. We help make your treatment choices in simple, and non judgemental way, and deliver your chosen treatment with a fast, efficient, and caring touch.

Convenient Quality Dental Care
With over 50 years of combined experience, our team of professionals continues to provide high-quality dental services, from general dentistry and dental implant services to restorative and cosmetic dentistry.

A Compassionate Team Utilizing Modern Technology:
Mundaring Dental & Implant Centre offers the latest dental implant technology and techniques to provide you with the best possible results. Our state-of-the-art equipment makes your dental implant experience as easy and stress-free as possible.

Easily Accessible
Mundaring Dental & Implant Centre is proud to offer flexible payment plan options to make sure that everyone receives the dental care they need.

Same-day Dentistry and Fast Turn Around Time
Mundaring Dental & Implant Centre offers same-day service for various dental treatments, including dental crowns. You can get high-quality dental care and more natural-looking crowns in just one visit!