Dental Crowns in Mundaring
Investing in a new smile can be an exciting journey. Let our team of dentists help you achieve your goal by providing timely and professional dental crown procedures today!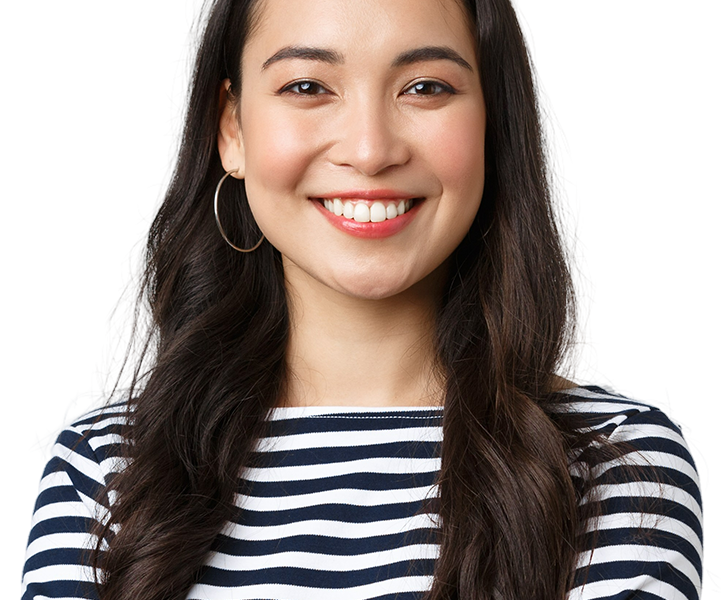 Make Your Smile Shine Brighter with Our Dental Crowns
It's challenging to feel confident when your teeth are damaged, especially when you know that other people are looking at them.
Damaged teeth can be incredibly frustrating and can be a source of embarrassment. Not only are they unsightly, but they can also be quite painful.
At Mundaring Dental & Implant Centre, we offer dental crowns to remedy your damaged teeth problems. Our dental crowns are made out of high-quality materials, and our experienced team makes every measure in providing quality dental care. We also offer a variety of materials and colours to choose from, so you can get the perfect match for your teeth. Furthermore, our goal is to help you get back your smile and confidence with our affordable plans. Call us today at 08 6495 2000 to get your pearly whites back in top form!
Reasons Why You Would Need Dental Crowns
We want you to have the perfect smile, and we're always ready to serve you with a reliable dental crown invasive procedure. There are several reasons why dental crowns are necessary, such as: 
Protecting a weak tooth from breaking: At Mundaring Dental & Implant Centre, our skilled team of dentists can provide you with a dental crown to protect your tooth from breaking or cracking and keep it together. We're committed to giving excellent care so that every patient gets exactly what they need for their unique situation.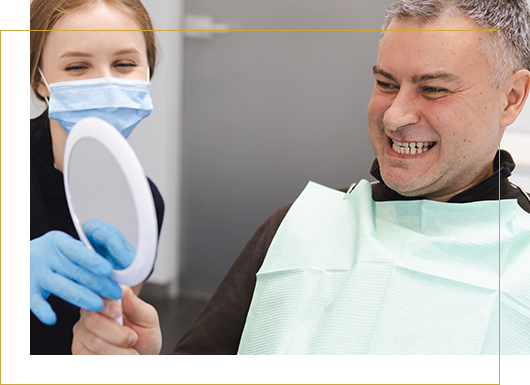 Restoring a broken tooth: We know how much your smile means, and we want to protect it for you! Dental crowns are a reliable way of repairing severely worn-down or broken teeth. Schedule an appointment with us today, and see the difference we can make.
Covering a discoloured and misshapen tooth: If your teeth are discoloured or misshapen, a dental crown may be the answer to achieving a brighter smile. At Mundaring Dental & Implant Centre, we can help you get back on track with healthy-looking pearly whites.
Supporting a tooth with a large filling: Our modern facility offers dental crowns to cover and support teeth with large fillings. If you need a helping hand in protecting your gorgeous smile, our dental team of professionals would be delighted to help!
Protect root canal treated teeth: If you've had root canal treatment and are looking for a dental crown to protect your healthy teeth, Mundaring Dental & Centre offers durable, long-lasting material crowns that will keep your teeth healthy and glowing.
Covering a dental implant: If you're looking for a dentist in Mundaring, look no further than our dental practice. We offer efficient dental services and great value with every treatment we provide, including crowns on top of your dental implants; give us a call today at 08 6495 2000; we'd love to hear from you!
Enhance aesthetic appearance: Want to improve the aesthetic appearance of your teeth? Mundaring Dental & Implant Centre is a dental clinic specialising in creating beautiful and natural-looking dental crowns using the latest dental technology to enhance your smile's cosmetic appeal while also improving the overall dental health of your teeth.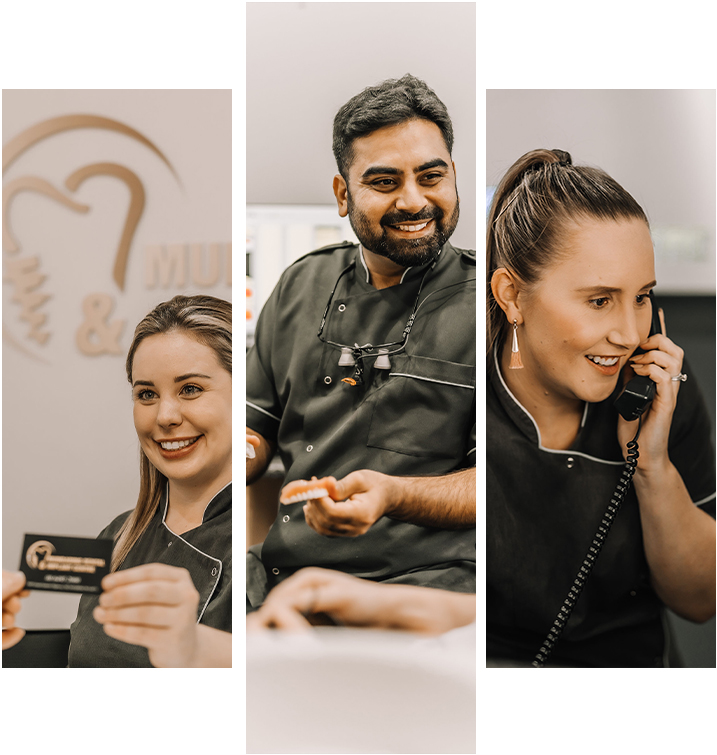 Why choose
Mundaring dental
& implant centre
We listen to your concerns for your smile, and dental health. We help make your treatment choices in simple, and non judgemental way, and deliver your chosen treatment with a fast, efficient, and caring touch.

Convenient Quality Dental Care
With over 50 years of combined experience, our team of professionals continues to provide high-quality dental services, from general dentistry and dental implant services to restorative and cosmetic dentistry.

A Compassionate Team Utilizing Modern Technology:
Mundaring Dental & Implant Centre offers the latest dental implant technology and techniques to provide you with the best possible results. Our state-of-the-art equipment makes your dental implant experience as easy and stress-free as possible.

Easily Accessible
Mundaring Dental & Implant Centre is proud to offer flexible payment plan options to make sure that everyone receives the dental care they need.

Same-day Dentistry and Fast Turn Around Time
Mundaring Dental & Implant Centre offers same-day service for various dental treatments, including dental crowns. You can get high-quality dental care and more natural-looking crowns in just one visit!