Tooth Extractions in Mundaring
Never let dental problems stop you from smiling. Don't wait until it becomes worse; get relief from our tooth extraction service today!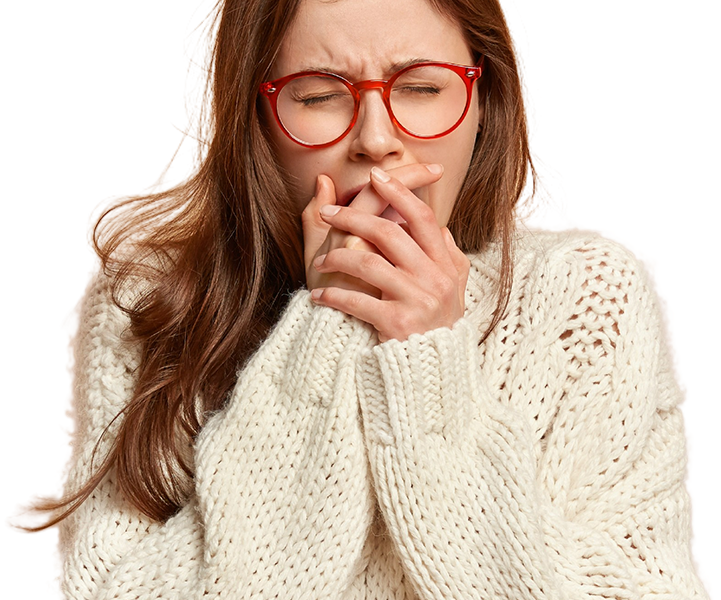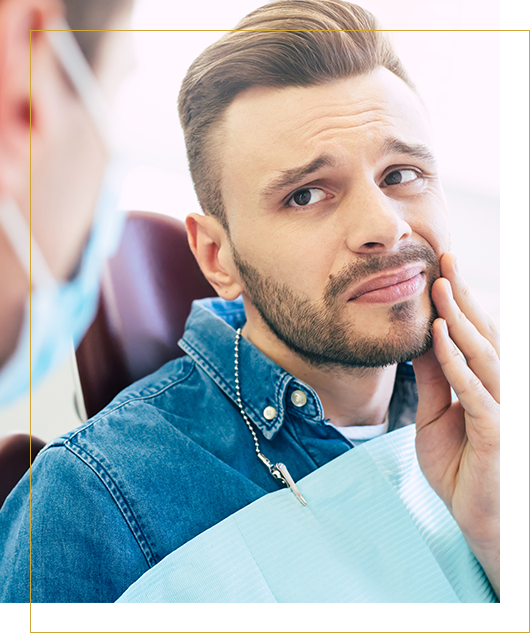 Experience comfort and relief with painless tooth extraction
Tooth extractions are a standard dental procedure, but they can be a nerve-wracking experience for some people.
If you're one of the many people who dread the thought of having their teeth extracted, know that you're not alone. Extractions can be painful and scary, but at Mundaring Dental & Implant Centre, we want to make sure your experience is as comfortable and stress-free as possible.
At Mundaring Dental & Implant Centre, our team of experienced dentists will take care of you every step of the way. We'll make sure you're comfortable and informed about what's happening during your tooth extraction procedure. Plus, our state-of-the-art office features the latest technology to make your experience smooth and comfortable. You don't have to live with dental pain; feel free to contact us today at 08 6495 2000 to schedule your appointment.
Reasons Why You May Need Tooth Extractions
At Mundaring Dental & Implant Centre, we provide tooth extractions that are quick, easy, and pain-free. In line with this, we'll make sure you're comfortable before we begin the extraction so that you can relax and feel at ease.
Tooth Pain:  Toothache is a common dental problem and can be caused by many reasons such as decay, injury or even just nerve irritation. If you're experiencing any form of pain in your teeth, come and see us at Mundaring Dental & Implant Centre to get professional help from our skilled dentists.
Crowding: You may be one of the many people who are struggling with crowded teeth. Tooth removal is often the recommended treatment option for this dental problem; our skilled dentist can create more space in your mouth and allow your teeth to occupy a more natural and healthy position.
Impacted Wisdom Teeth: If you're experiencing pain from impacted wisdom teeth, then you know how frustrating it can be. At Mundaring Dental & Implant Centre, we offer impacted wisdom tooth extraction to ease your burden quickly and effectively.
Gum Disease: Stop putting off gum disease as it can lead to further problems down the road. Schedule an appointment with us today to get your smile back on track!
Severe Tooth Decay: Get instant comfort from us today! Our professional dentist will perform tooth removal since it is likely the only option to alleviate any pain and stop the spread of infection from severe tooth decay.
Broken or Chipped Teeth That Cannot be Repaired: A broken or chipped tooth can be incredibly painful and may lead to further damage if not treated. Our team is eager to help you! We'll work to get you in and out as quickly as possible so you can resume your day with minimal pain and inconvenience.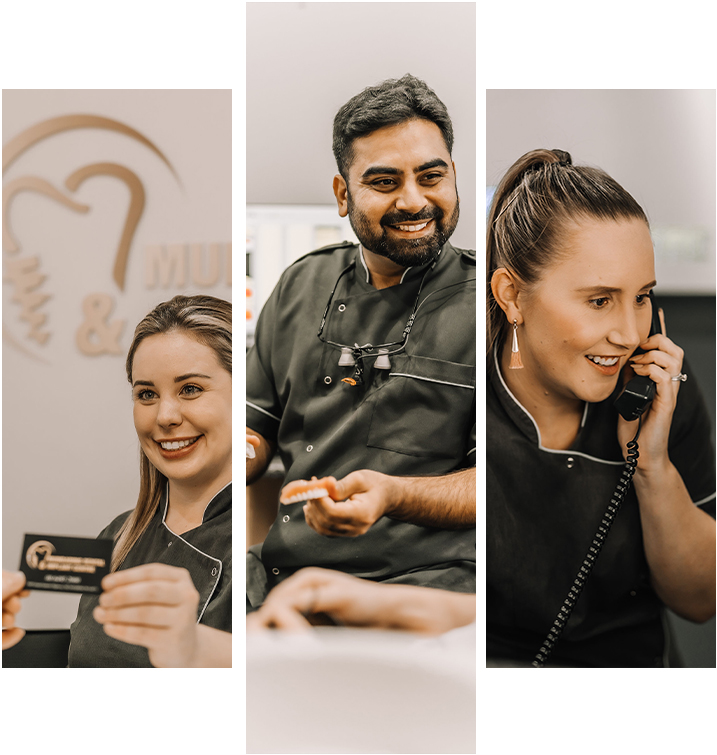 Why choose
Mundaring dental
& implant centre
We listen to your concerns for your smile, and dental health. We help make your treatment choices in simple, and non judgemental way, and deliver your chosen treatment with a fast, efficient, and caring touch.

Convenient Quality Dental Care
With over 50 years of combined experience, our team of professionals continues to provide high-quality dental services, from general dentistry and dental implant services to restorative and cosmetic dentistry.

A Compassionate Team Utilizing Modern Technology:
Mundaring Dental & Implant Centre offers the latest dental implant technology and techniques to provide you with the best possible results. Our state-of-the-art equipment makes your dental implant experience as easy and stress-free as possible.

Easily Accessible
Mundaring Dental & Implant Centre is proud to offer flexible payment plan options to make sure that everyone receives the dental care they need.

Same-day Dentistry and Fast Turn Around Time
Mundaring Dental & Implant Centre offers same-day service for various dental treatments, including dental crowns. You can get high-quality dental care and more natural-looking crowns in just one visit!